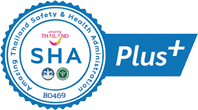 Complete in one place

Offers
Offers
Horizon Village & Resort
Complete in one place
Eat-Sleep-Travel-Meeting-Banquet-Wedding
Complete in one place in an area of over 302 rai at Horizon Village Resort and Tweechol Botanical Garden, Chiang Mai.
*Terms and conditions of accommodation*
Check-in time 14.00-21.00 (Check-in later than the time please inform in advance)
Check-out time before 12:00 noon on the check-out day
* *In the event that the customer stays more than 1 night**, the hotel will not provide cleaning service in the customer's room during the stay. Due to the epidemic situation of the COVID-19 virus But we will bring the equipment Room amenities such as towels, water, tea and coffee are provided to customers each day*
Pets of any kind are not allowed inside the property.
This promotion is a special promotion that is fully prepaid at the time of booking and is non-refundable.
Conditions are as specified by the resort.
Hotel Facilities
Horizon Village & Resort

Reception service

Internet service

Activity

Restaurants

Conferences